| | |
| --- | --- |
| Executive demountable walls allows your workplace to be reimagined to feature private offices, collaborative spaces, spacious meeting rooms, and more. Boasting the best sound resistance in the industry, with Executive walls, privacy is always maintained. Featuring easy-to-install, snap-on panels and a wide selection of custom options including mountable furniture and accessories, you'll be able to ensure an elegant and efficient environment that evolves along with you. | |

View the n: underline;">VR Full Experience on a Tablet/Mobile or Drag the image to view the image.
Features
Executive demountable walls are pre‐engineered and 100% factory fabricated, allowing for a simple and clean installation. Units can stand freely or be integrated with the existing architecture for a seamless look.
4 1/4" wall thickness including solid snap-on or glass panels
Single trade install
Fully reconfigurable unitized and continuous butt-jointed design
Accepts mountable furniture and accessories from most manufacturers
Solid wall sections deliver a sound transmission class (STC) of 46 to 51. Double pane glass with 3" air space, 5 mm and 6 mm unitized, delivers an STC of 43
Can be pre-wired with electrical kits (relocatable) or roughed in electrical
6 mm, 10 mm, and 12 mm unitized single pane glass and 10 mm and 12 mm butt-jointed glass
Compatible with all Partition Systems doors
Canadian made and manufactured in Alberta
Can contribute to LEED credits

Made from 100% reusable material
10 year warranty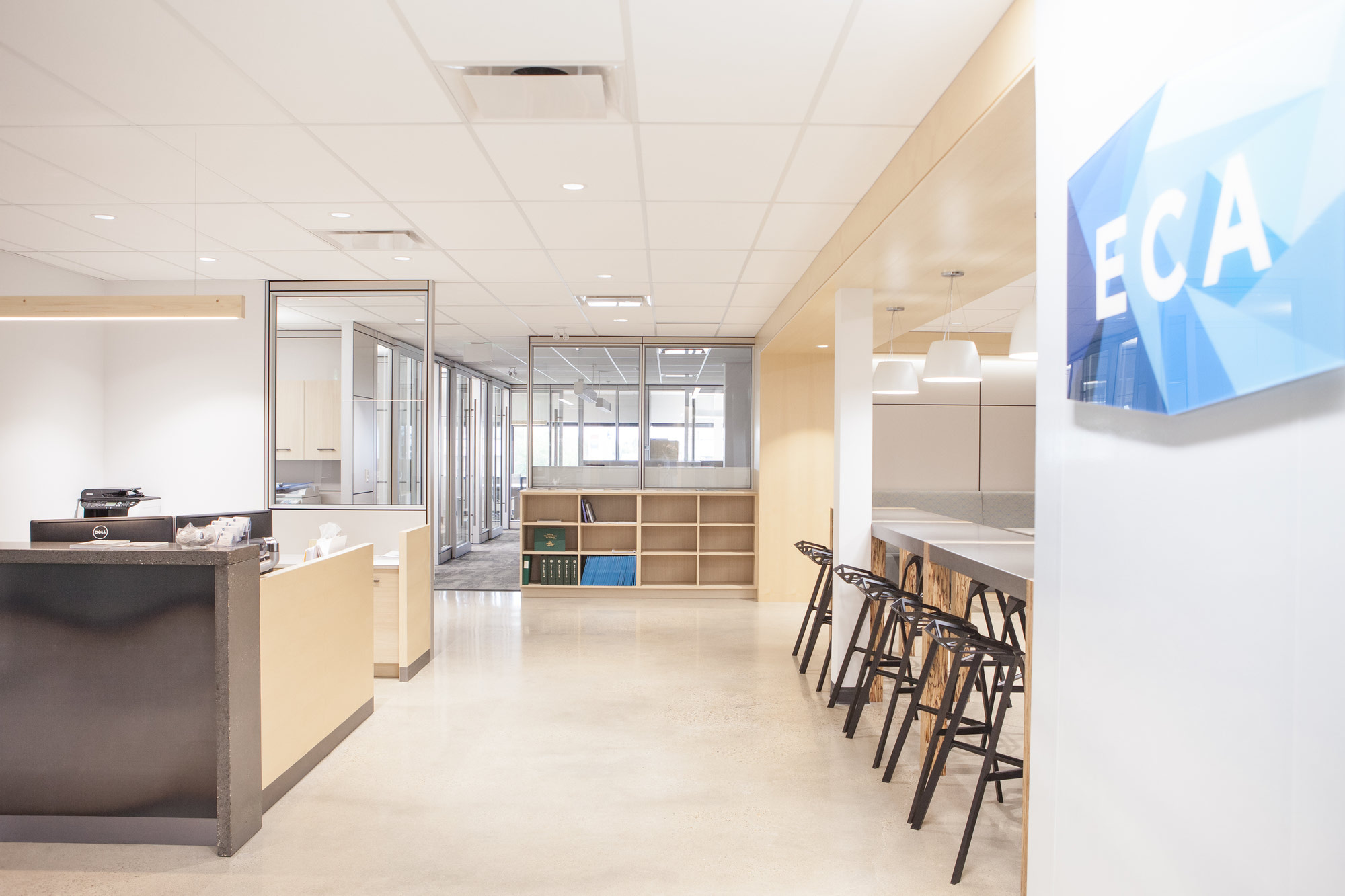 Full and partial height Executive demountable walls integrate seamlessly with drywall-based construction. Once base building is completed demountable walls can be installed on top of finished flooring and attached to T-bar or drywall bulkheads.
Limitless Customization
Choose between solid wall panels, glass sections, or mix and match to suit your needs. Clear anodized frames come standard, or choose powder coated frames from a selection of custom colours.

Solid wall panels are available in an array of finishes including:

Low or high pressure laminate
Wood veneer
Painted MDF
Steel faced panels
Fabric tack board
Back-painted glass white board
You can even add digital screens or apply large format photos to create murals or showcase your brand.

With Executive walls, every solid surface is compatible with mountable furniture and accessories available from most office supply distributors. Utilizing the natural reveal between face panels, hooks, trays, and shelves can be added for a clean look that can be changed or updated without damage to the wall.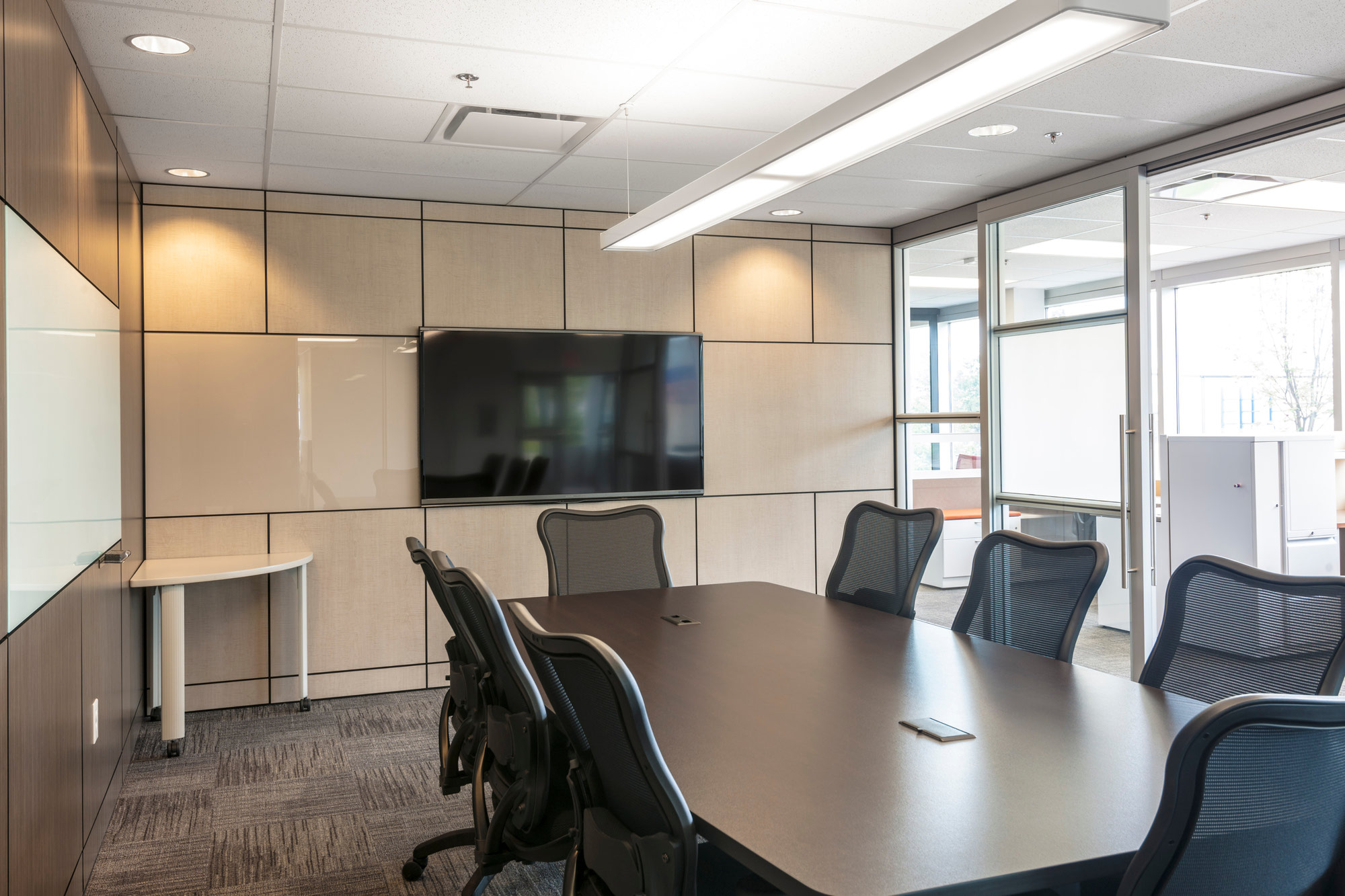 Fits Your Technical Needs
All solid wall sections can come pre-wired and are compatible with power outlets, phone and data outlets, light switches, and thermostats. These electrical options can be added during the initial installation or later on to accommodate your evolving office needs.

Electrical kit options:

Standard duplex power outlet kit includes a duplex outlet, an electrical box, and BX cable.
Quad power outlet kit includes two duplex power outlets, electrical boxes, and BX cable.
Voice, data, switch, and AV kit includes an electrical box and EMT conduit. Jacks and cabling are not included.




Note: Electrical kits don't include connection to the building electrical system.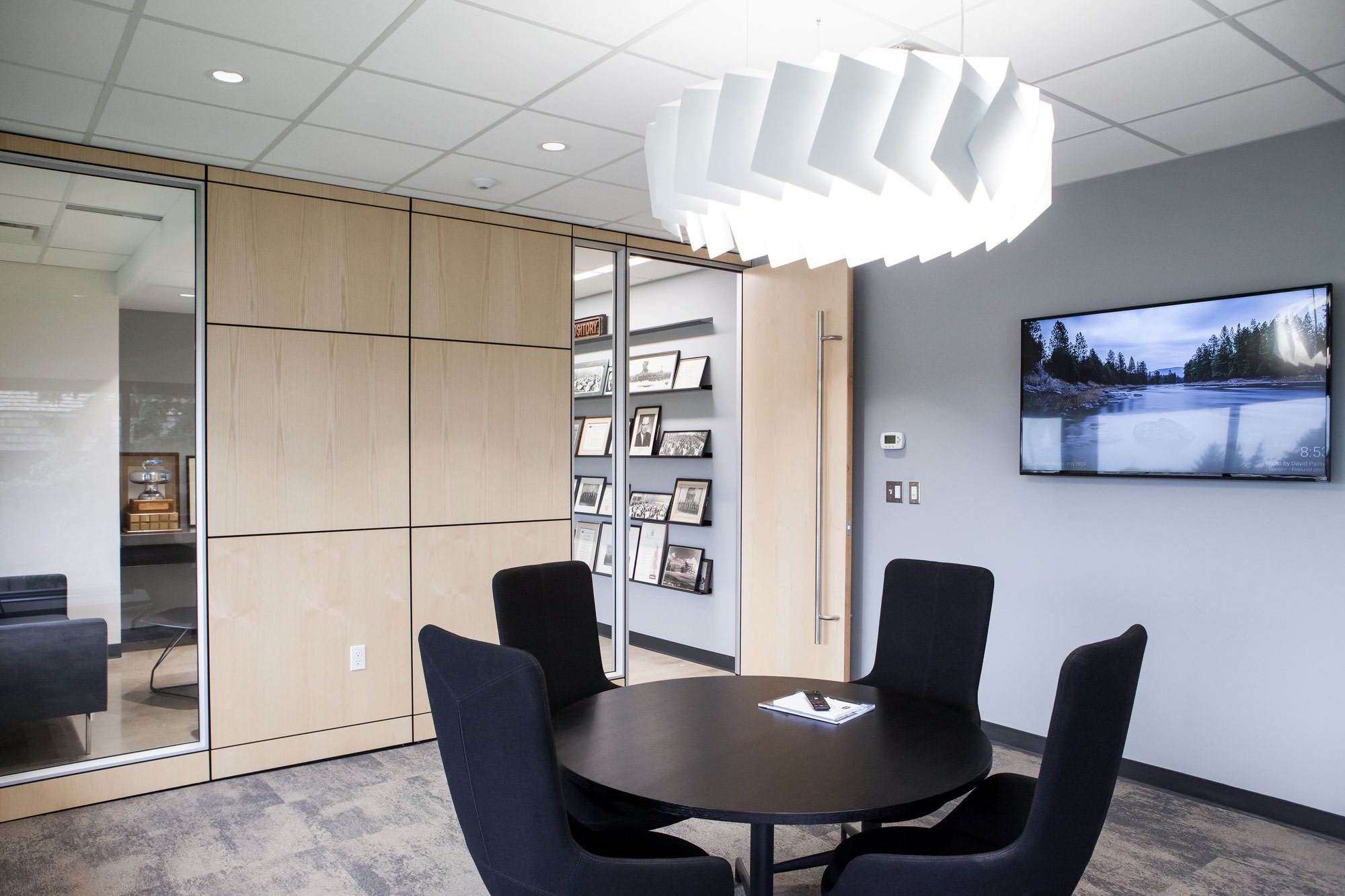 Acoustically Secure
Executive demountable walls boast the highest sound rating in the industry, at a standard STC of 46 to 51 on solid walls. With a sound transmission class at or above traditional drywall, you can ensure distraction-free workspaces where privacy is always maintained.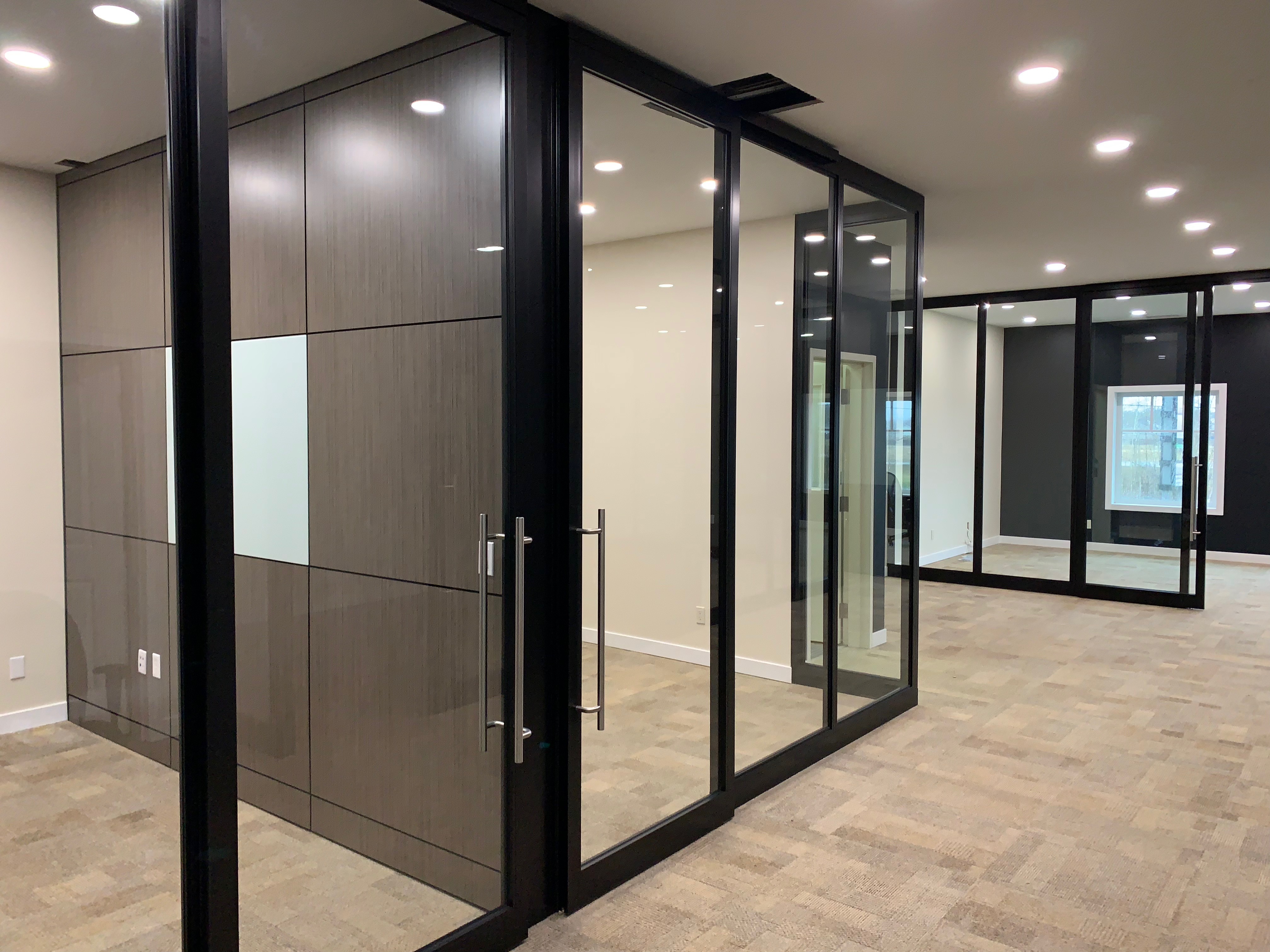 Doors to Match
Custom door options are also available in a variety of styles, including hinged, pivot swing, and sliding barn doors. Doors are available with aluminum framing or in solid core wood and can be finished to complement the surrounding walls in paint, laminate, or wood veneer.
Executive Panel Options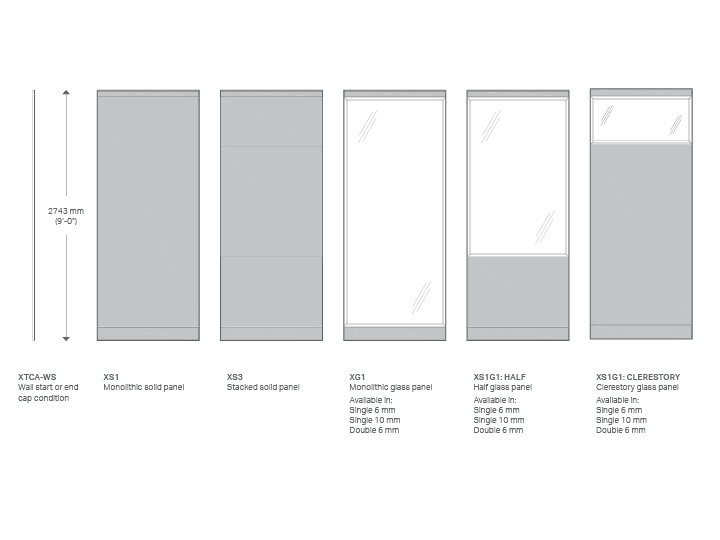 Door Examples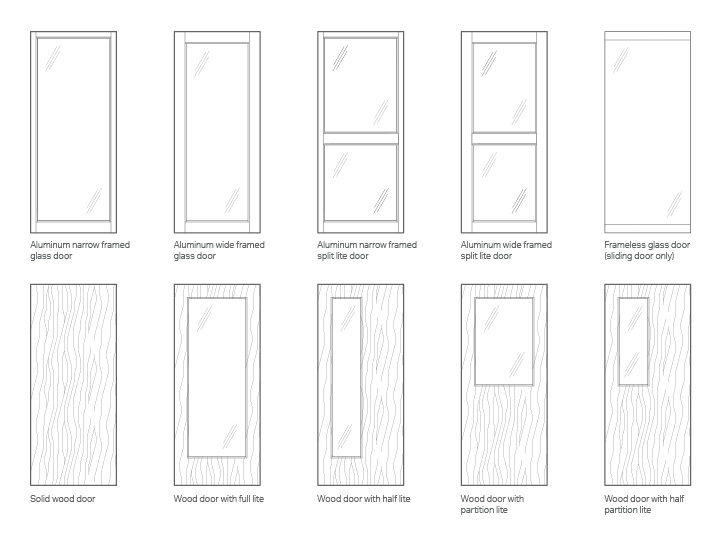 Monolithic Glass Front and Sliding Barn Door Example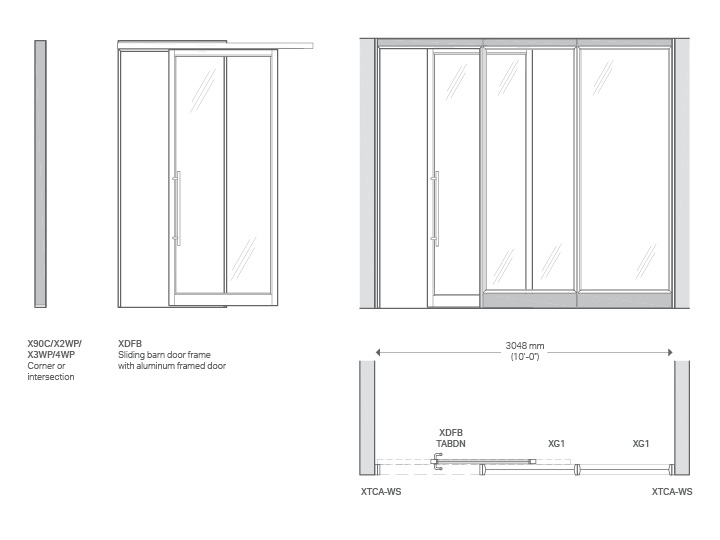 Monolithic Glass Front and Hinged Door Example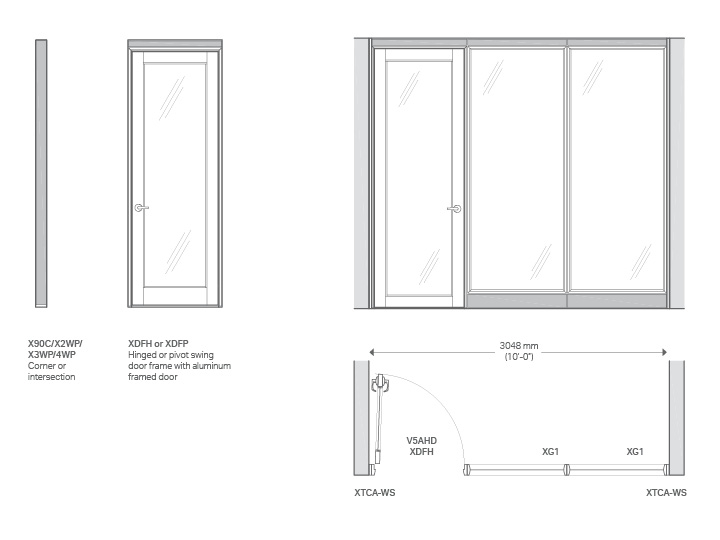 Environmentally Conscious
All aspects of the Executive walls are 100% reusable and are constructed from repurposed and recyclable materials. What's more, our glazing options allow for more natural light to reach the interior of your office space. These features contribute to LEED credits for your building, ensuring energy efficiency, reduced resource costs, and a bright, clean workspace for employees.