As your business grows and changes, your workspace needs to evolve along with it. Partition Systems has been helping businesses adapt to their changing organizational needs since 1970.




Corporate demountable walls offer an affordable and dependable solution that allows you to update your office with easy-to-install, stylish wall panels that can reinvent any space.

View the
VR Full Experience
on a Tablet/Mobile or Drag the image to view the image.
Features
Corporate demountable walls are 100% factory fabricated and shipped ready-to-install, reducing downtime, cost, and mess. Units can stand freely or be integrated with the existing architecture for a seamless look.
2 1/4" wall thickness including solid vinyl, laminate, fabric, or glass panels
Single trade install
Fully reconfigurable unitized and continuous butt-jointed design
Accepts mountable furniture and accessories from most manufacturers


Electrical and data can be pre-wired or roughed in

6 mm and 10 mm unitized single pane glass and 10 mm butt-jointed glass

Compatible with all Partition Systems doors
Canadian made and manufactured in Alberta
Can contribute to LEED credits

Made from 100% reusable material
10 year warranty
Full height Corporate demountable glass with sliding doors and a locking latch posts, achieve the desired level of security while maintaining sight lines and the flow of light.
Flexible Options

Choose between a variety of colours and custom finishes that fit the look of your organization. Clear anodized frames come standard, or choose powder coated frames from a selection of custom colours.




Each section of wall can be built from a unique combination of solid wall panels and glass, customizable to the millimetre, meaning that panels can be fit into any space with ease.




Corporate walls are compatible with shelving and furniture systems from most retailers, and can be secured
using vertical slotted standards.
Fits Your Technical Needs
All solid wall sections can be pre-wired to meet your electrical and data needs. Our CSA-certified wiring system, coupled with our removable paneling means that you can expect easier electrical installations with a lower cost than traditional wiring systems. All wall sections can be fitted with power outlets, phone and
data ports, light switches, and thermostats, as required.

Electrical wall sections options:

Standard duplex power outlet kit includes a duplex outlet, an electrical box, and BX cable.

Quad power outlet kit include two duplex power outlets, electrical boxes, and BX cable.

Voice, data, switch, and AV kit includes an electrical box and EMT conduit. Jacks and cabling are not included.

Note: Electrical wall sections don't include connection to the building electrical system.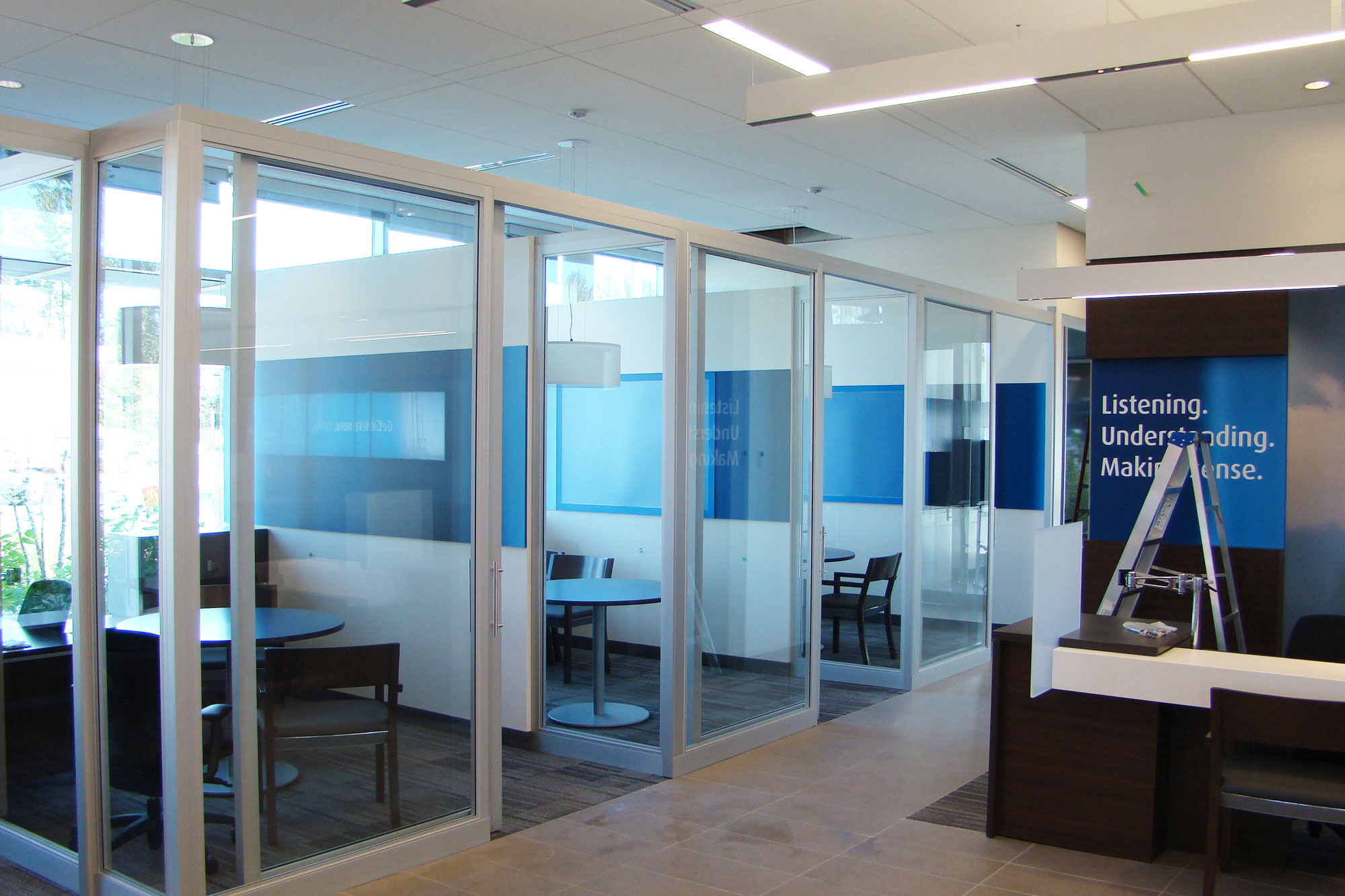 Grows with You
As your organization grows and changes, Corporate panels can be moved, removed and repurposed without the hassle of a full and expensive renovation. Create private offices, shared workspaces, and spacious meeting rooms, or remove these spaces as your needs and priorities change. You may not know what your organizational needs will be in five years, but with Corporate walls, you'll be ready for any adjustment.
Doors to Match
Custom door options are also available in a variety of styles, including hinged, pivot swing, and sliding barn doors. Doors are available with aluminum framing or in solid core wood and can be finished to complement the surrounding walls in paint, laminate, or wood veneer.
Corporate Panel Options
Door Examples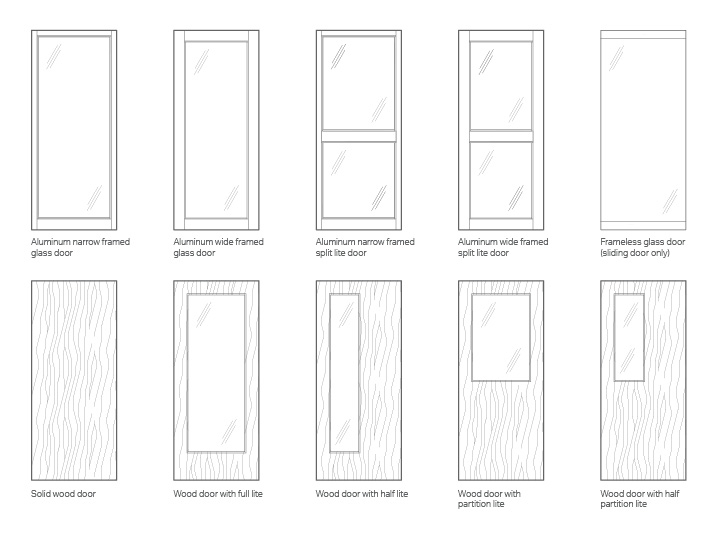 Monolithic Glass Front and Sliding Barn Door Example
Monolithic Glass Front and Hinged Door Example
Environmentally Conscious
All aspects of Corporate walls are 100% reusable, leading to a reduced environmental impact and lower costs. By eliminating messy drywall installations, the reduction in dust and paint fumes lead to a marked improvement in air quality. Corporate walls contribute to LEED credits for your building through its use of recycled content and regionally sourced materials.